This is the eye that captures dreams, the eye that sees it all. It will show us visions of the past, the present and the future. It is our gateway through time. We are in a place where dreams, music and memories come to life. Join us on a journey to new horizons.
This is where it all begins.
SENSATION 2017 'THE FINAL'
In the year 2000, a new phenomenon was born in Amsterdam. The most mind-blowing event the industry has ever seen. Travelled across five continents. Embraced 34 nations. Transformed the biggest stadiums into gigantic nightclubs. United millions of people in white. The time has come to say goodbye.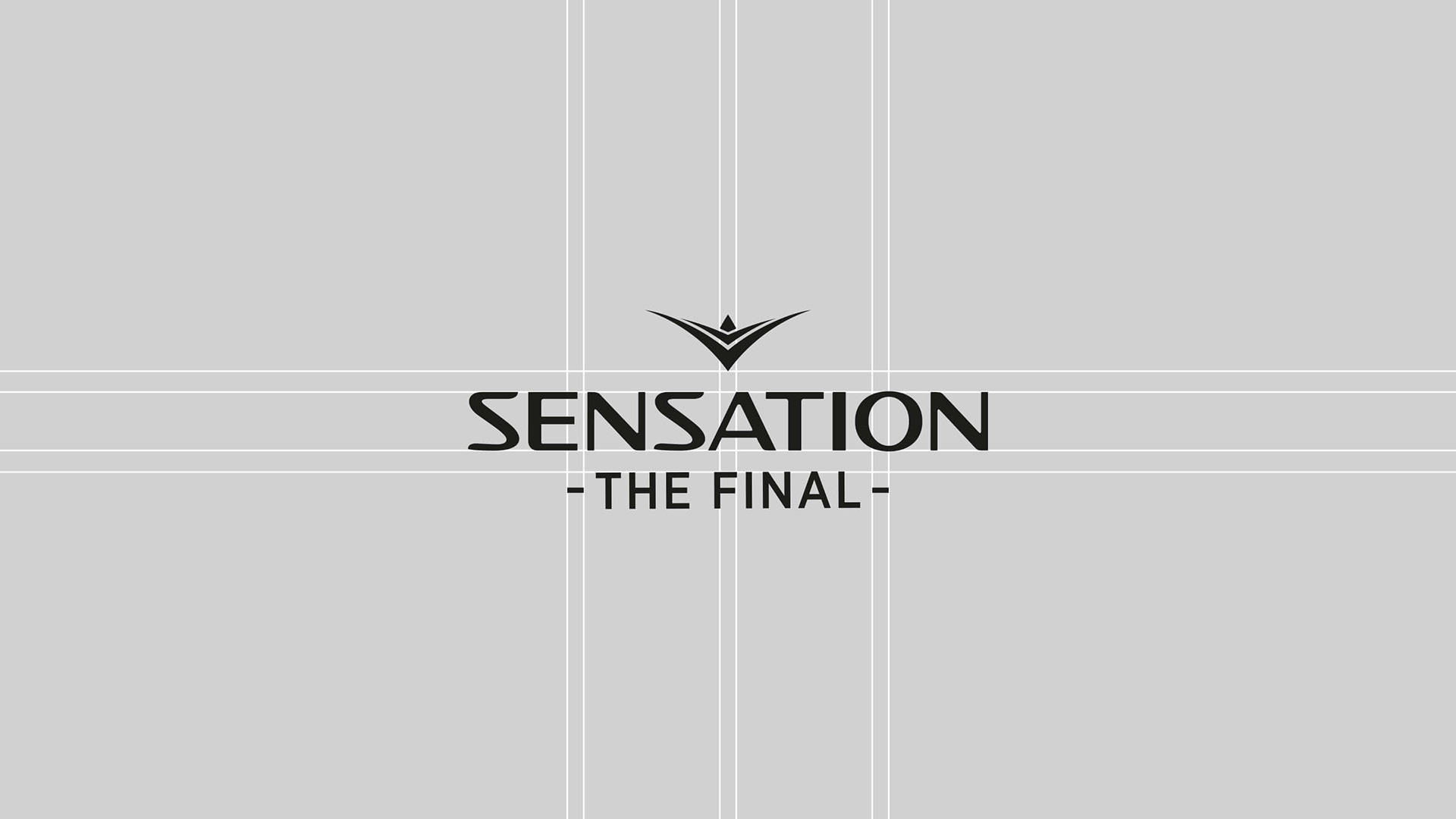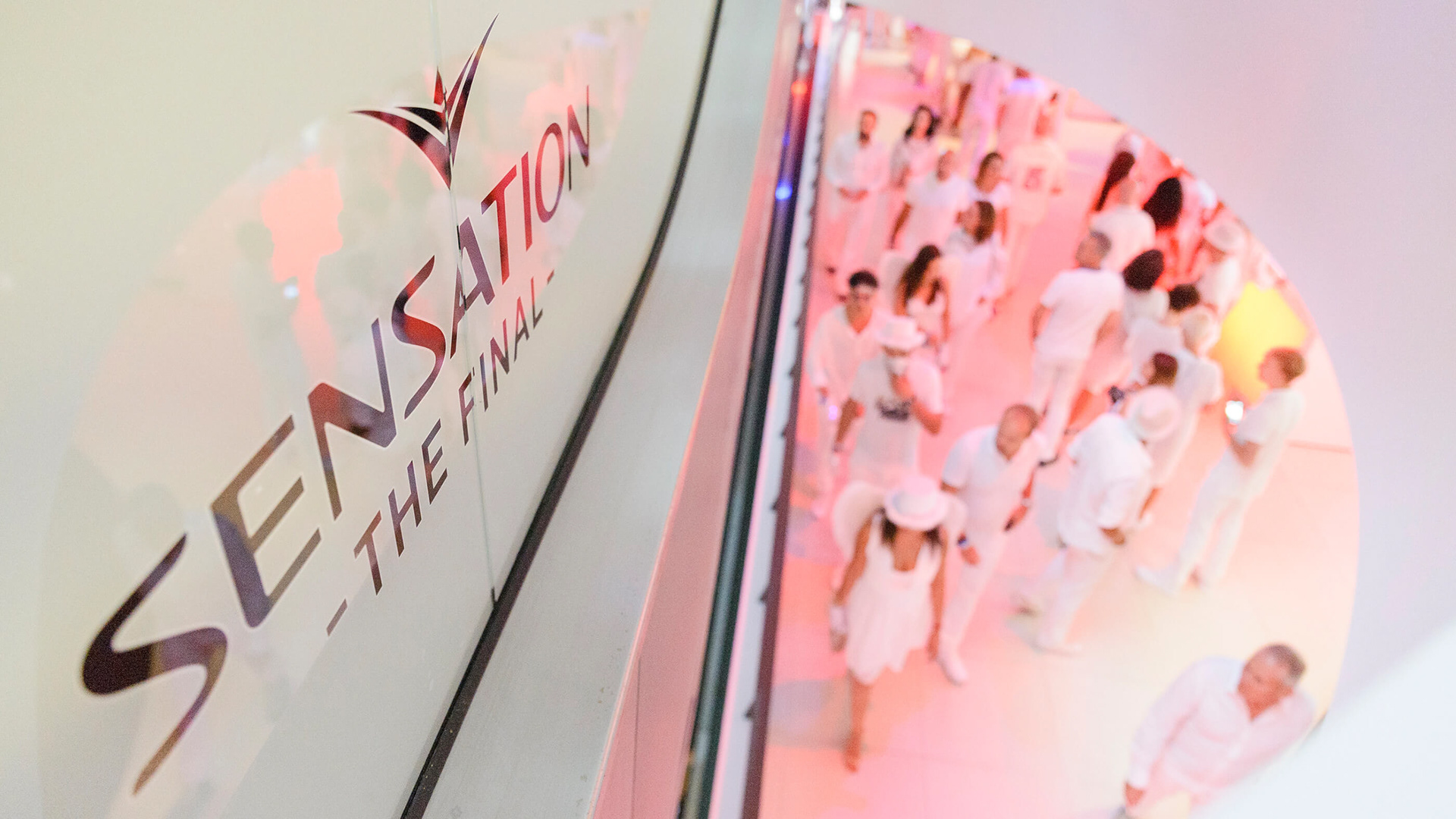 The primary objective of the campaign was to let people know this would be the last Sensation in Amsterdam. So instead of a typical EDM hero image, the choice was made to make a typographic artwork saying 'Dear Amsterdam, It's Time To Say Goodbye'. Voutloos made the original sketch. I redesigned the font 'Againts Refresh' to make it better readable for the campaign.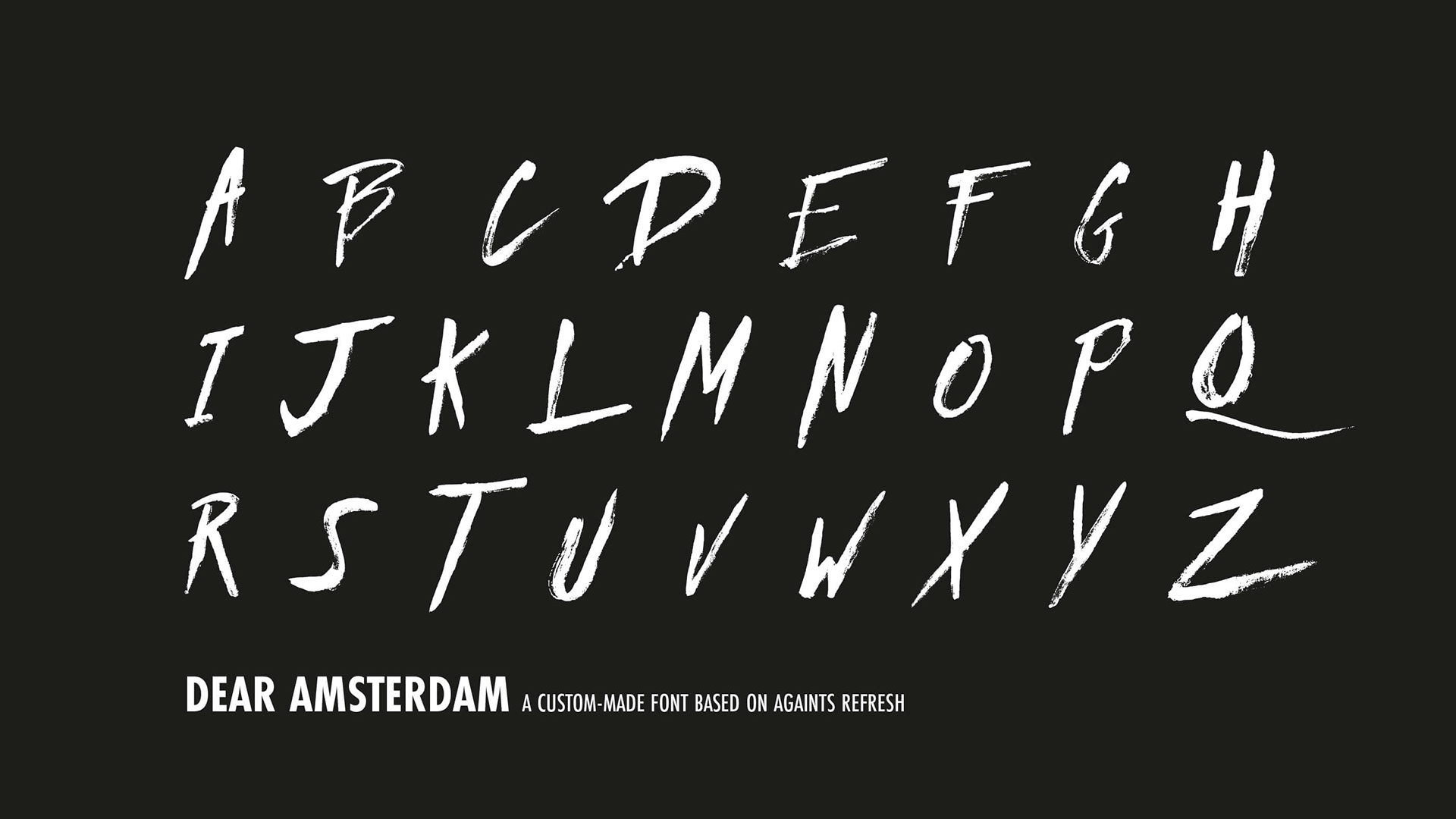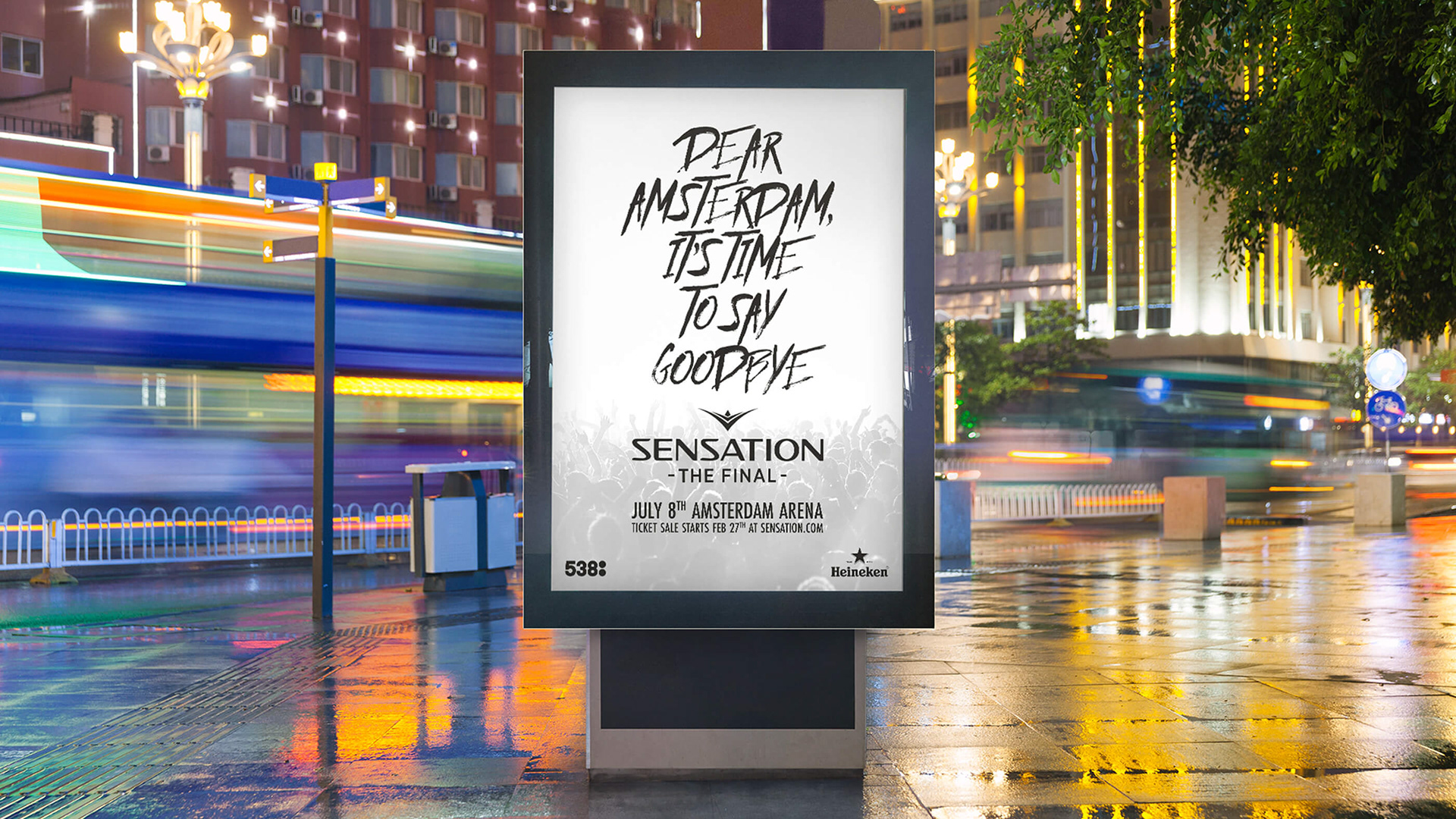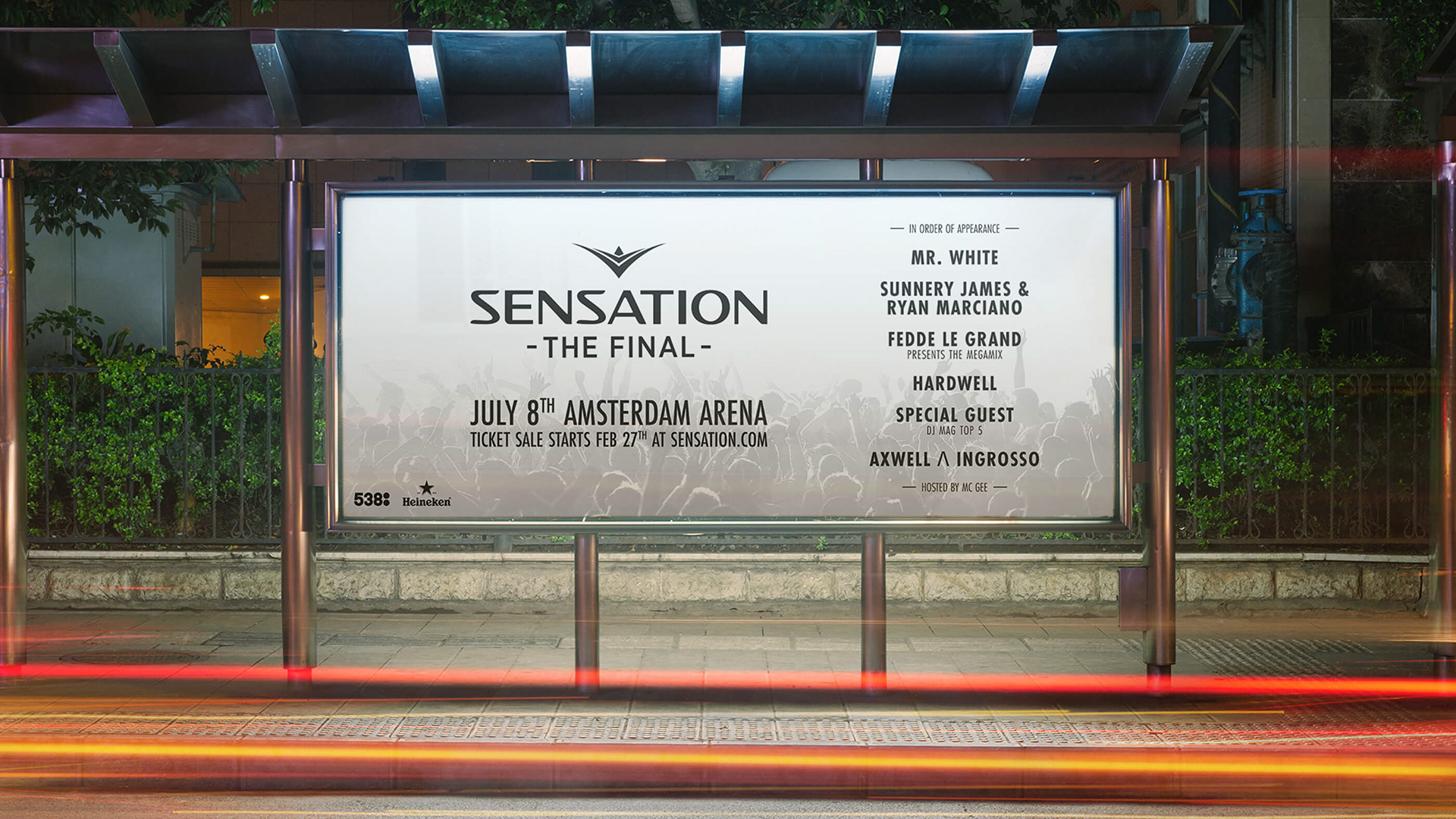 The second part of the campaign would focus on the DJs. This was my first idea of the lineup announcement, including the first design of the logo. The dress code of the event is all-white, so I wanted the clothes to pop out of the artwork. When the decision was made to announce Tiësto as a 'special guest', I gave the other DJs a similar look.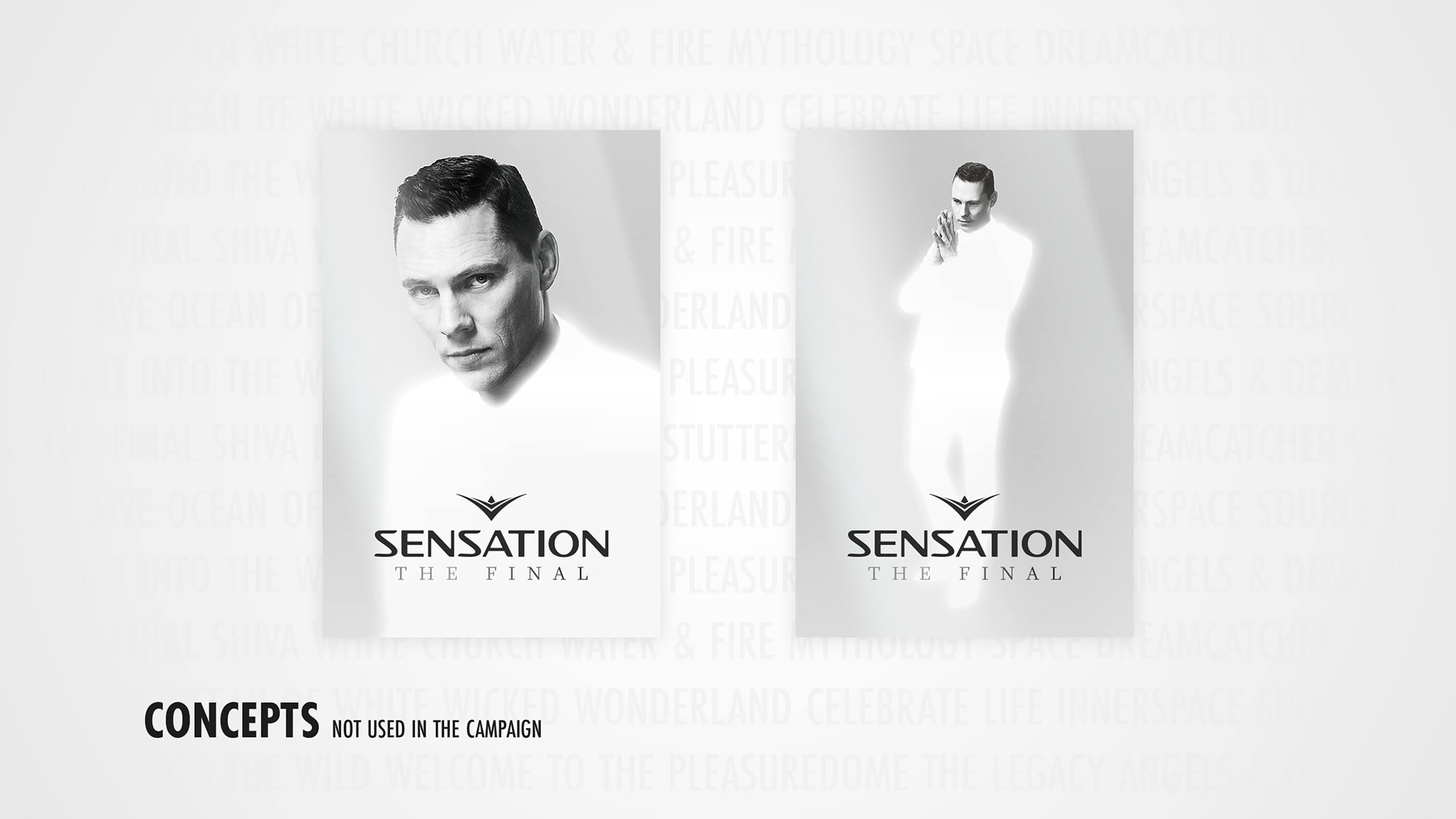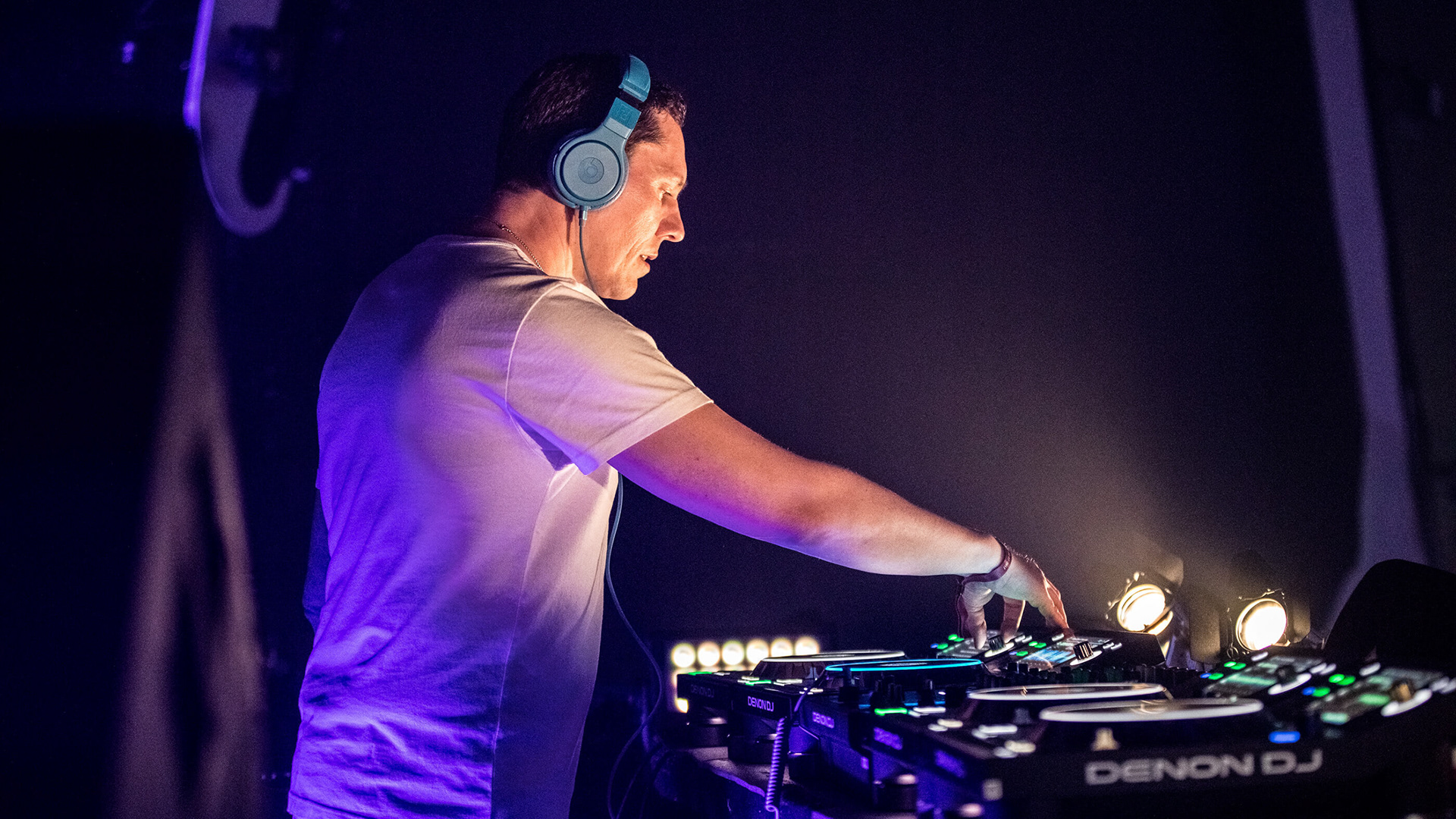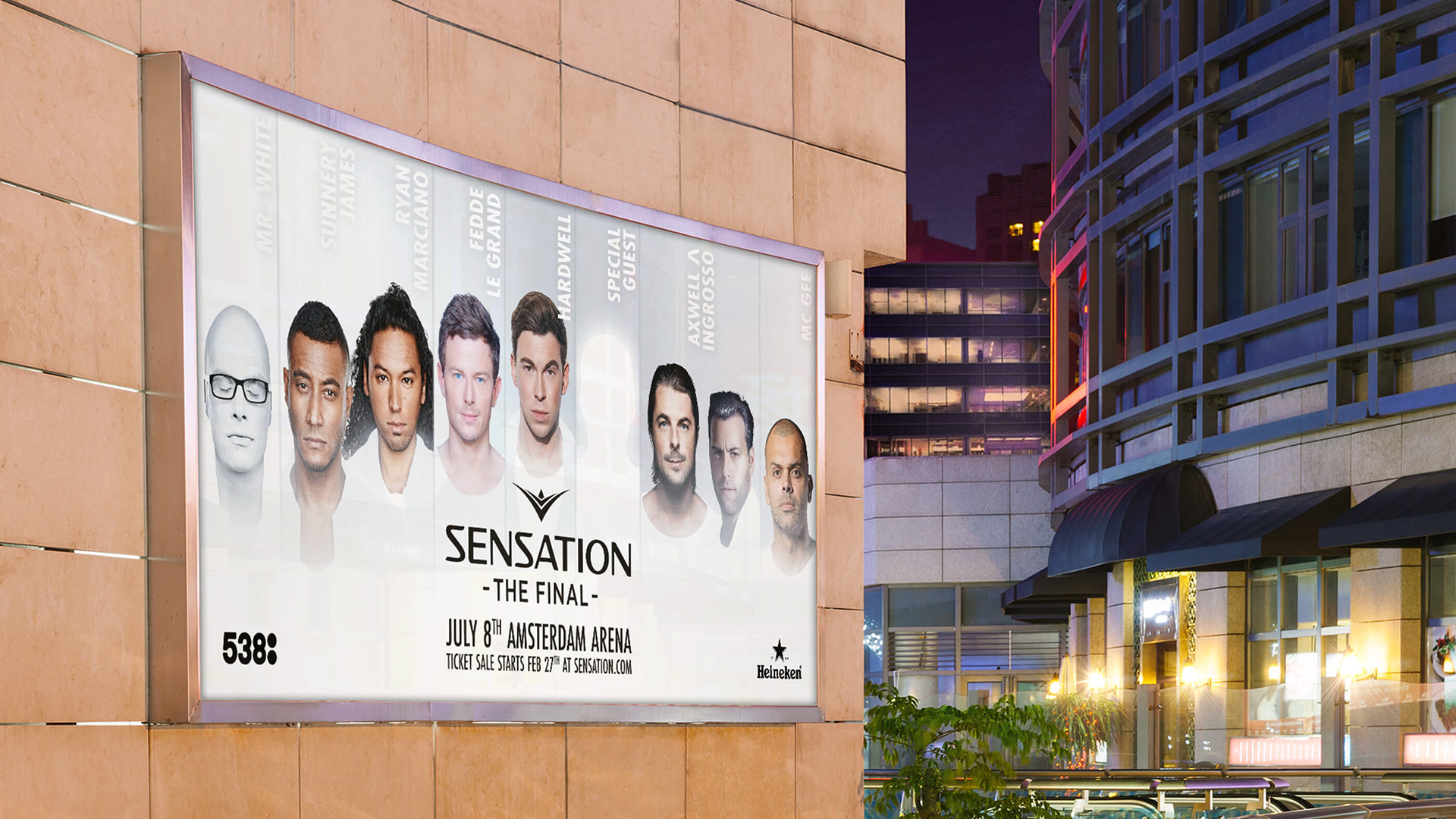 To create a buzz at the beginning of the campaign, we pushed the #SensationWhite on all social media channels. Every picture featured a highlight of epic moments from previous Sensation shows. To have the same look and feel on all the pictures, I created a special filter including a bumper.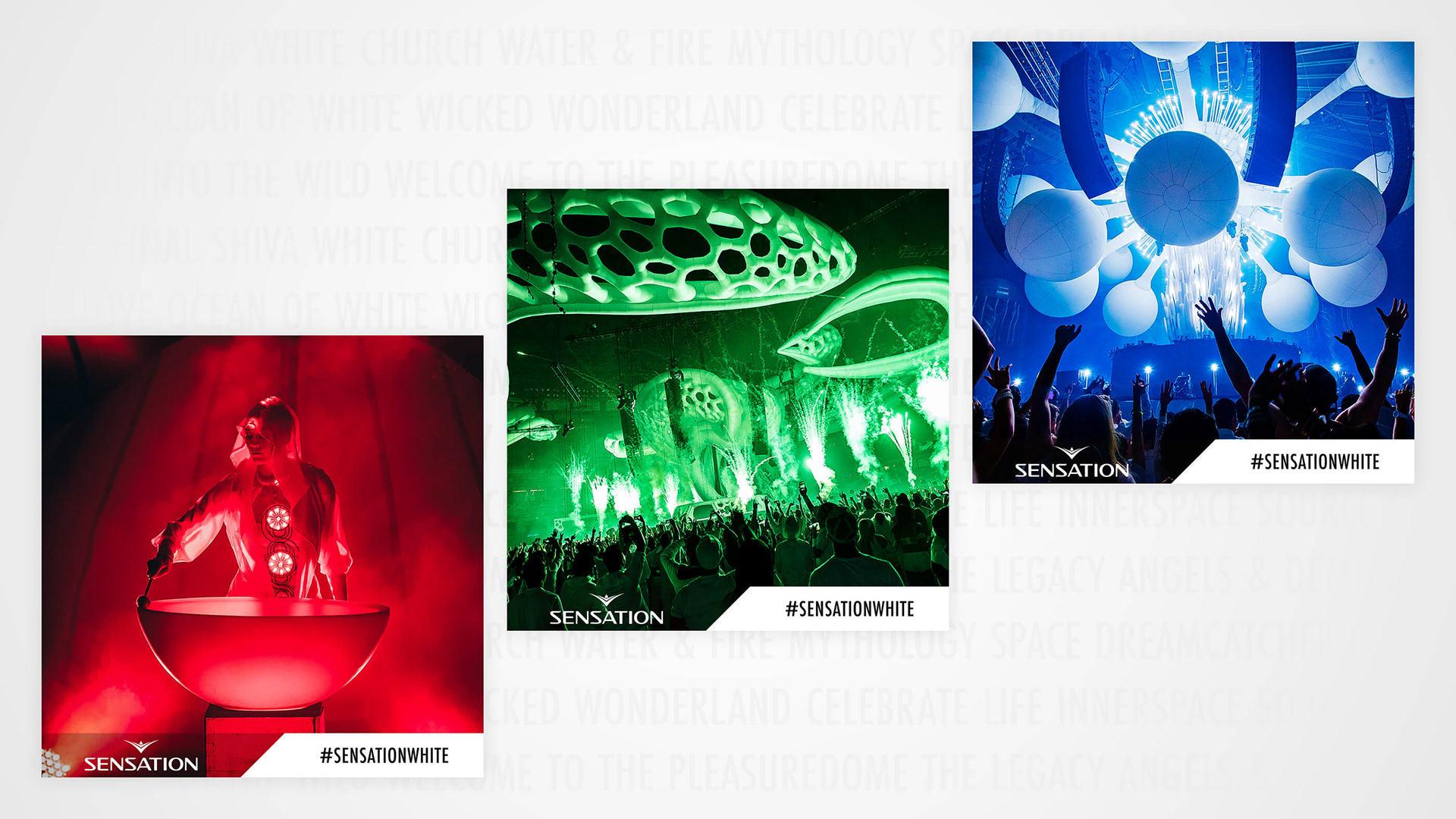 CELEBRATE LIFE IS OUR BELIEF
The all-white dress code is a tribute to one of the founders of Sensation, Miles Stutterheim (left photo), who passed away tragically in the year 2000. Dressing in white came after celebrating the beauty of his life, and it was kept as a reminder for every one of us to celebrate life to its fullest.

Especially in the beginning years, Sensation gained a lot of popularity via CDs and DVDs. Streaming services are more popular these days, but we decided to make one last CD.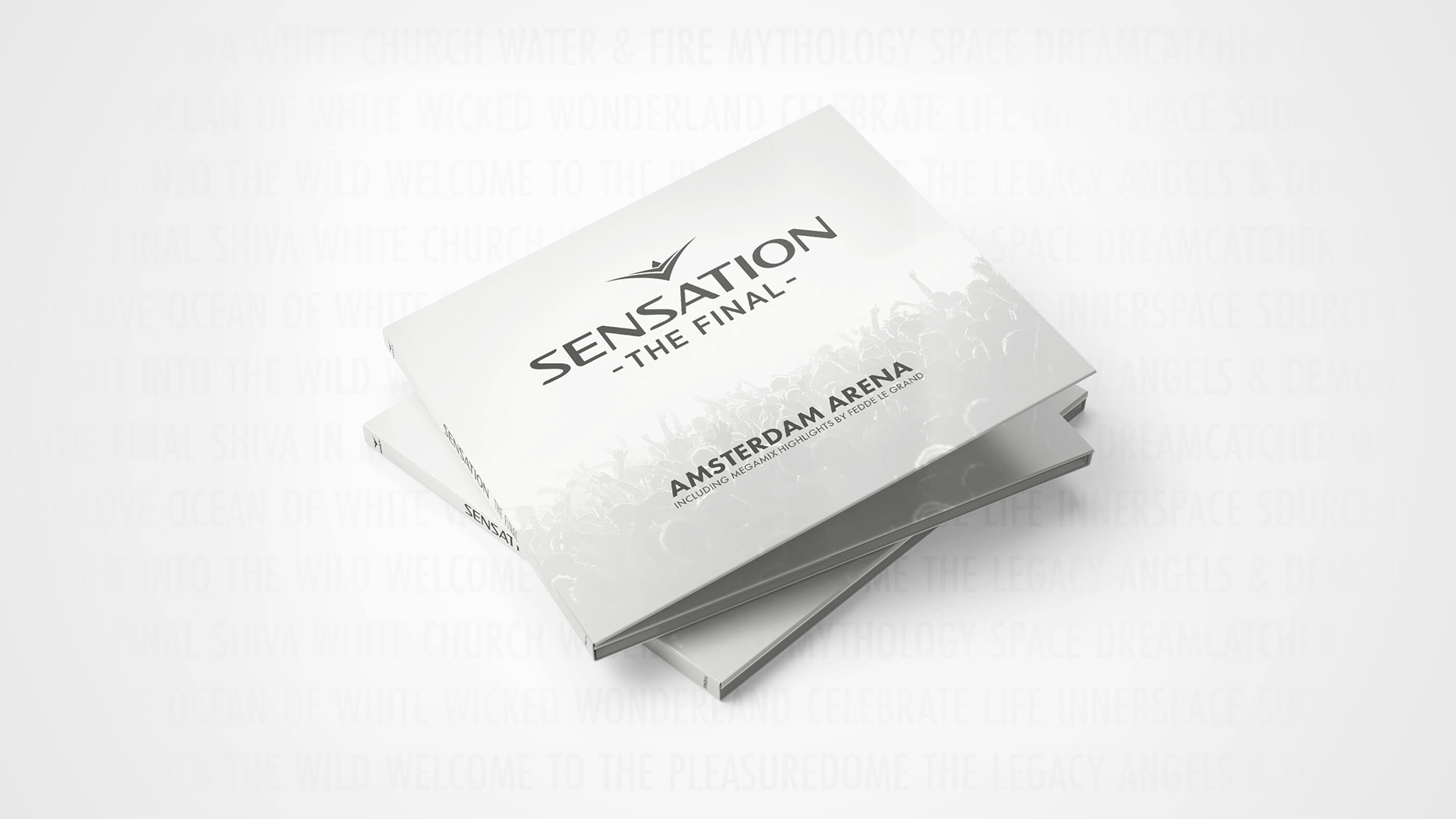 During the final hour of the night, a unique selection of Dutch artists who have contributed musically to Sensation over the years will give 'acte de presence' during the 'Ode To Sensation'. These artists will do the honours of playing their very last track in a unique back-to-back spectacle. This will be the grand finale of 'The Final' edition of Sensation Amsterdam. For the artwork of the 'Ode To Sensation', I made an edit of the first Sensation poster from 2000. Victor Feenstra airbrushed the original piece.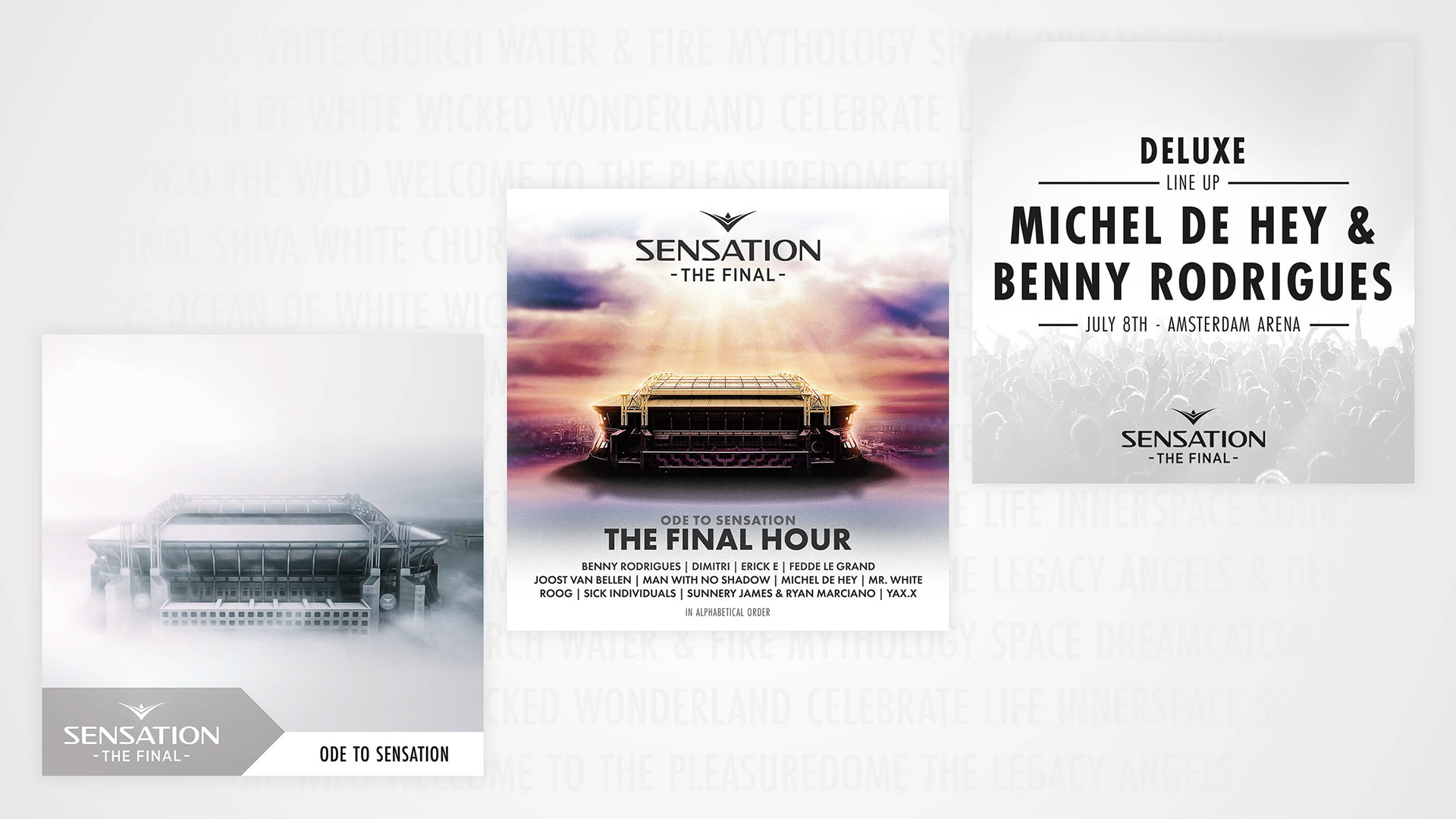 THE MOST MEMORABLE EDITION IN HISTORY
​​​​​​​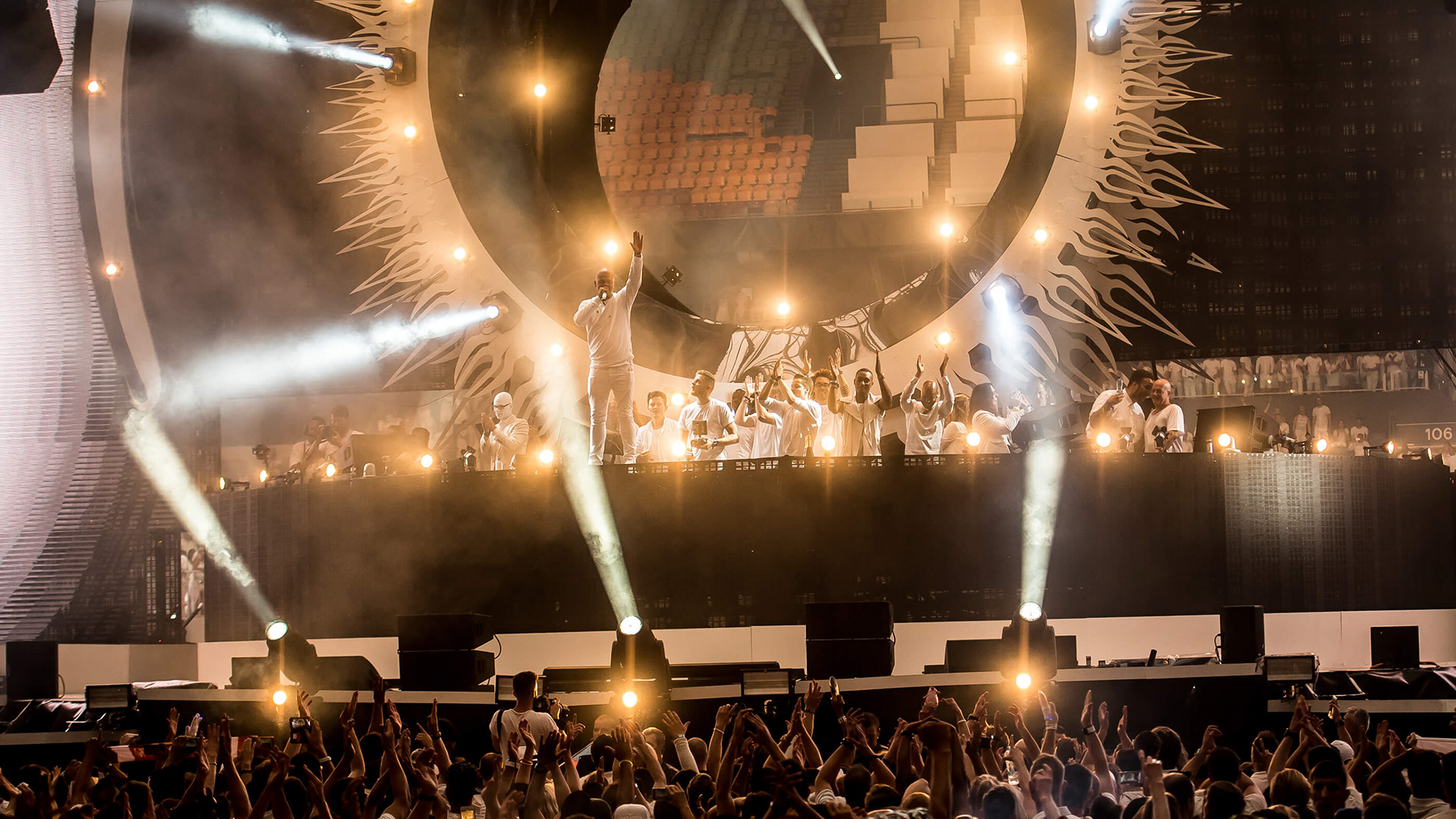 Photography: Jorn Baars, Nico Alsemgeest, Rudgr & Tom Doms